Executive Team
Brian Johnson
Chief Executive Officer
Brian Johnson is President and CEO of MPC. Prior to CPC, Mr. Johnson was a Managing Director in Bear Stearns' South Region Investment Banking Group, where he was employed since 1992. At Bear Stearns, he worked with and advised companies in a variety of industries, but spent the vast majority of his time in the Information Services sector, which encompassed companies engaged in merchant processing, financial institution outsourcing, business processing outsourcing, travel processing and general transaction processing. Mr. Johnson€™s idea for CPC began many years ago when he was working with a number of companies in the merchant acquiring/processing space. He strongly believes that with the business plan in place and the commitment of a strong management team, CPC is positioned for significant success.
Mr. Johnson received his B.A. in Economics from Baylor University.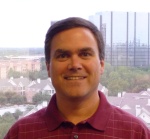 Carter Davis
Chief Financial Officer
Carter Davis is the Chief Financial Officer of the Company. He has over twenty years of financial experience with medium sized service companies. Prior to MPC, he was the Chief Financial Officer of Atlantic Aviation, an operator of fixed base operations around the country. During his tenure with Atlantic, the company grew, due to acquisitions and internal growth, from eight locations and $100 million in revenue to 41 locations and over $390 million in revenue. Prior to Atlantic Aviation, he was a senior auditor with Arthur Andersen, Accounting Manager with Associates National Mortgage Corporation, and Controller with Smith Alarm Systems. While at Smith Alarm, he was involved in fifteen acquisitions and revenue growth from $18 million to over $40 million.
Mr. Davis received his B.S. degree in accounting from Regis University and an M.B.A. from the Cox School of Business at Southern Methodist University. He is a Certified Public Accountant.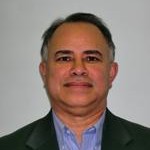 Jim Benson
Vice President of Marketing Centers
Jim Benson is Vice President of Marketing Centers of MPC. He brings over 20 years of call center experience within numerous industries such as cable television (Time Warner, TCI), banking (Bank of Oklahoma), (Merck-Medco, WellPoint) and outsourcing (TelVista). His background ranges from call center startups, expansions, ramp-down, and client implementations as large as 250 seats to name a few.