Associations
Merchant Processing is a proud member of the following organizations: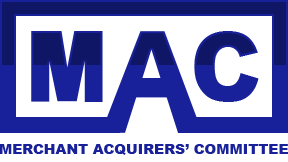 The Merchant Acquirers' Committee is an organization of Bankcard professionals involved in the risk management side of Card Processing. We have members from Banks, ISOs, Card Associations and others related to the risk management side of the industry. MAC is dedicated to providing universal risk management solutions through ongoing communication and cooperation among acquirers and card associations. Find out more at www.macmember.org.

The International Association of Financial Crime Investigators, a non-profit international organization, will provide services and an environment within which information about financial fraud, fraud investigation and fraud prevention methods can be collected, exchanged and taught for the common good of the financial payment industry and our global society. Find out more at www.iafci.org.

The Electronic Transactions Association is an international trade association representing companies who offer electronic transaction processing products and services. The purpose of ETA is to influence, monitor and help shape the merchant acquiring industry by providing leadership through education, advocacy and the exchange of information. Find out more at www.electran.org.